We Bring You
Into The
World of
Clothing Factories
Connecting you to the worlds best
clothing factories
and manufacturers
is what we do.
Bring your ideas and products and we will make the introduction
to the best designers, sourcing agents and factories
so that your business can maximize its value.
Get Connected Today
Clothing Manufacturers
&
Clothing Suppliers
Connecting designers
With years of knowledge and experience in the clothing industry, World Clothing Manufacturers (WCM) connects fashion and apparel designers with the very best and most appropriate textile vendors and knitters, sample makers, hardware suppliers, and clothing factories.
Get Connected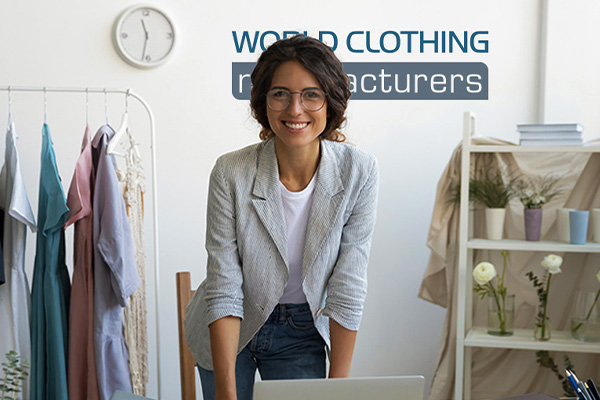 Bringing ideas to life
Our goal is to assist fashion designers and apparel businesses of all sizes with bringing their ideas to life by uniting them with the most "fitting" clothing manufacturers and other cut & sew product factories. WCM has taken all these variables and we have simplified them.
Share Your Ideas
Sketching
Illustrations
Pattern-making
Sample Making
Size Grading
Material Sourcing
Manufacturing
Packaging
What Our Clients Are Saying About Us
★★★★★
"What we needed was very unique. It would have taken us months of full-time work to locate and verify the factory that could produce what we needed. The people at World Clothing Manufacturers took a few minutes to get to know us and put those 3 best factories right in our lap. It saved what could have been tens of thousands of dollars in lost time and lessons learned."
★★★★★
"We just needed to move our manufacturing from Asia to the U.S. and WCM gave us 2 great options and we are now in the process of manufacturing within a reliable supply chain."
★★★★★
"The service providers in the clothing world are very "underground," they were hard to find and connect with until we worked with the people of World Clothing Manufacturers. They asked a few questions to find out what we really needed then made an introduction to factories and service providers that could get our product produced for a great price."
Complete Our Factory Request Form
You Have a
Vision
We Have a Way to
Get You There
Our knowledge and experience is unique.See how we help designers just like you!
Help Me With My Vision